charlton graphite leather ottoman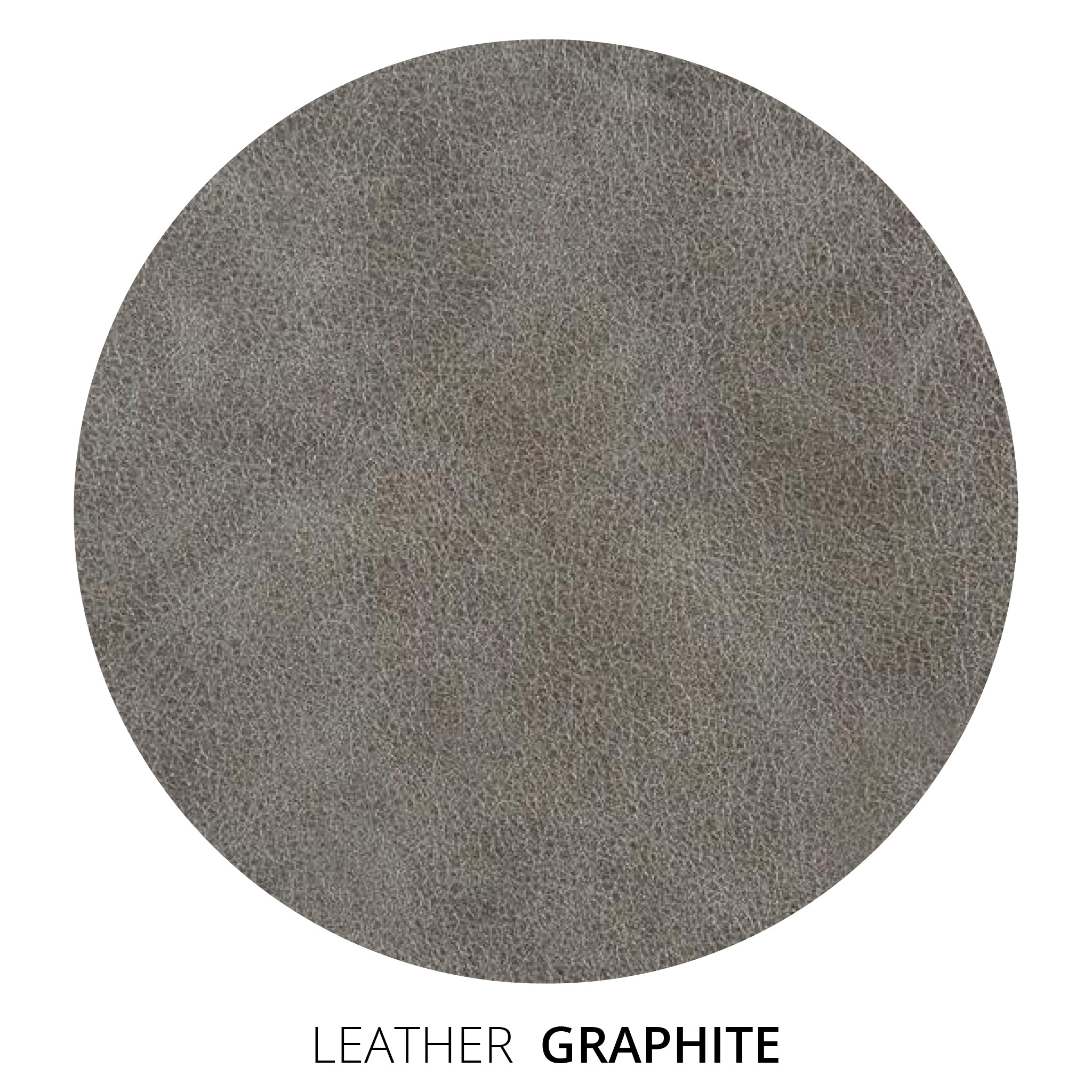 PRODUCT DETAILS
Elegantly elongated, the legs of the Charlton Ottoman stretch upward to create the svelte profile of this modern seat. Two tiers of equal depth form the simple, neatly-tailored symmetry of this design.
All Charlton Ottomans have a single bench seat.
Overall Dimensions are 32"W x 21"D x 19"H
Construction Details
Each piece is custom made to order by local craftsman in North Carolina using high quality, naturally based materials.
Frames are made from cross-directional engineered hardwood. Each frame has centered cross rails to reinforce the life of the furniture piece.
All upholstery is hand-sewn onto the frame to ensure a perfect fit.
A lightly distressed aniline leather that has been lightly brushed with beeswax to give a matte finish and a slightly aged appearance. The distinctive qualities are its smooth, silky touch and its gentle velvety finish.
Leather is a natural product and as such there will be variations between the product demonstrated and the one received. Please view the full-size leather swatch to see the intricacies of the leather used to upholster products.
Please allow 6-8 weeks for production time.