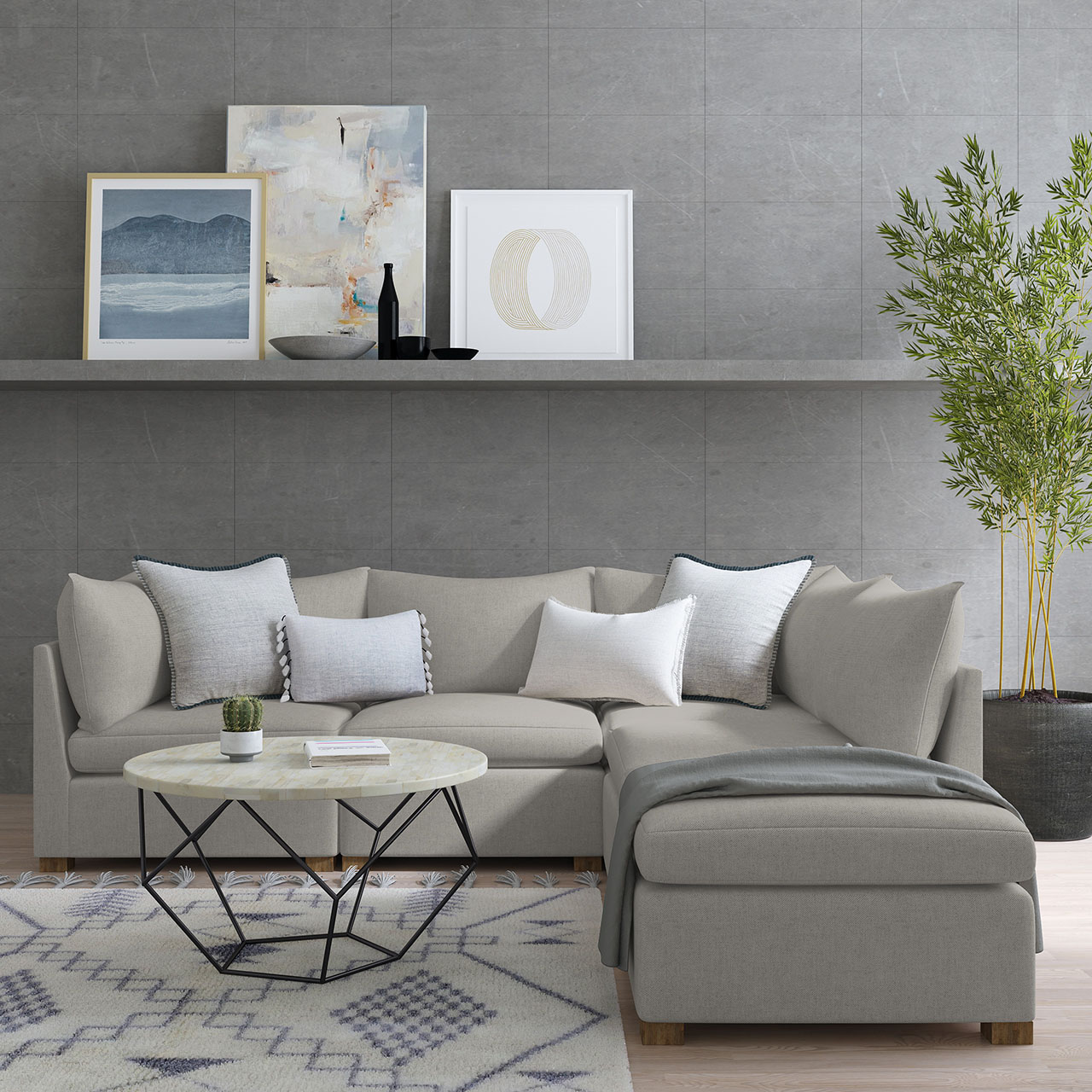 Symmetry | noun
sym-me-try | \ ˈsi-mə-trē

Balanced proportions.
Correspondence in size, shape, and relative position of parts on opposite sides of a dividing line or median plane or about a center or axis.
Here's something you may not know: Symmetry, proportion, and balance are concepts that date back several thousand years. We'll save you the boredom and not quote the exact history, but trust us when we say these concepts have stood the test of time, which is exactly what you want when creating around the idea of timelessness.
To achieve a timeless room or home, we suggest leading with symmetry to set the stage for the rest of the design elements. This means creating matching halves of a room or area from floor to wall that come together to make up the whole space in a proportional fashion.
A great example of symmetry at work in interior design is when using a fireplace as a focal point. Anyone else who doesn't have a fireplace just say to themselves, "time to move to a home with a fireplace!". Because, same. Anyways, to create balance around your fireplace (or the fireplace you're dreaming of), you can place two matching chairs on either side of it with decor atop the mantle in the same way - the lamp you have on the left side of the mantle should match the lamp you have on the right side. The halves of the fireplace then mirror each other, creating a sense of balance that will not go out of style. This doesn't mean everything has to be exactly a pair, but proportion should always be top of mind when selecting furniture and decor.
The old home we mentioned above that spawned this whole blog topic in the first place? It was full of symmetry!