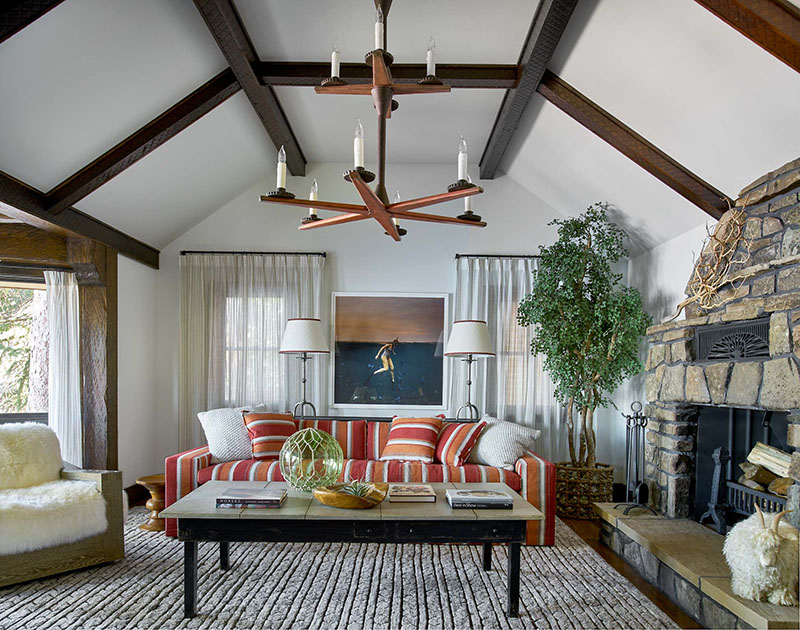 Q: We are in the business of custom furniture, so we'd like to pick your brain on furniture a bit. When designing a living room, what piece of furniture do you select first?
A: Usually the sofa or sectional, essentially, the biggest main piece. Once I get the biggest piece out of the way, I can select everything around and under it, such as the rug.
Q: What are your "rules" for selecting a sofa?
A: My "rules" are to make a selection based on how my client will use the sofa and what their needs are. With each client meeting, I dissect how they live in their space (or plan to) and the main rooms they gravitate towards. I also take into account how they sit on their sofa. Do they prop their feet? Do they sit up straight or like to sink in? The sofa style, size, depth and comfortability are all determined based on the answers to these questions. I want homeowners to use each corner of their home and love it, therefore it's important to start with what they need and want.
Q: How do you decide on sofa upholstery? (ie, do you match a rug, match it to paint, etc)
A: I'll admit, I'm a fabric snob! I've had the pleasure of growing up learning about mills and quality. After space planning is done, a big part of the design is pulling the fabrics together as a whole and at the same time - rugs, drapery, sofa upholstery, etc. I make the sofa upholstery selection by looking at these pulled together fabric options, the overall aesthetic, the flow from room to room, and durability.