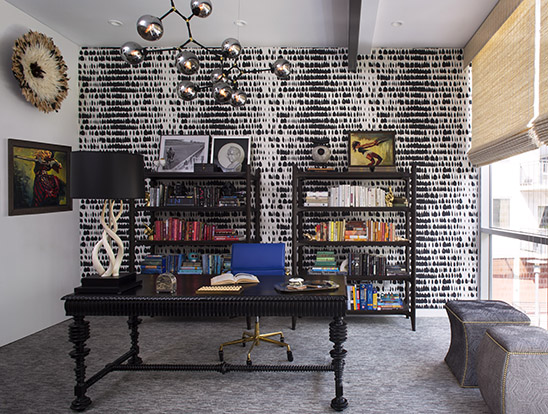 We are in the business of custom furniture, so we'd like to pick your brain on furniture a bit.

What is your go-to sofa style for timeless impact that doesn't lack in design or personality?
I think a box armed sofa with clean lines, a bench cushion and a tapered leg is a classic that you can't go wrong with. Comfy, larger armed pieces with chunky legs will also never go out of style but it's more casual.
Do you like to upholster furniture in a pattern or do you tend to stick to solid colors?
Pattern for sure. There definitely needs to be a balance between solid and patterns in any design, but man do we love a patterned sofa. Why not make a fabulous statement on the largest piece of furniture?
When you're sourcing furniture for a project, are there certain details or features you always look for?
Classic or clean with a little edge to them, whether it be a nailhead detail, tufting, channeling, a leather welt, a baseball stitch, a tall back, a really wide arm or an exaggerated seat cushion size, either small or large.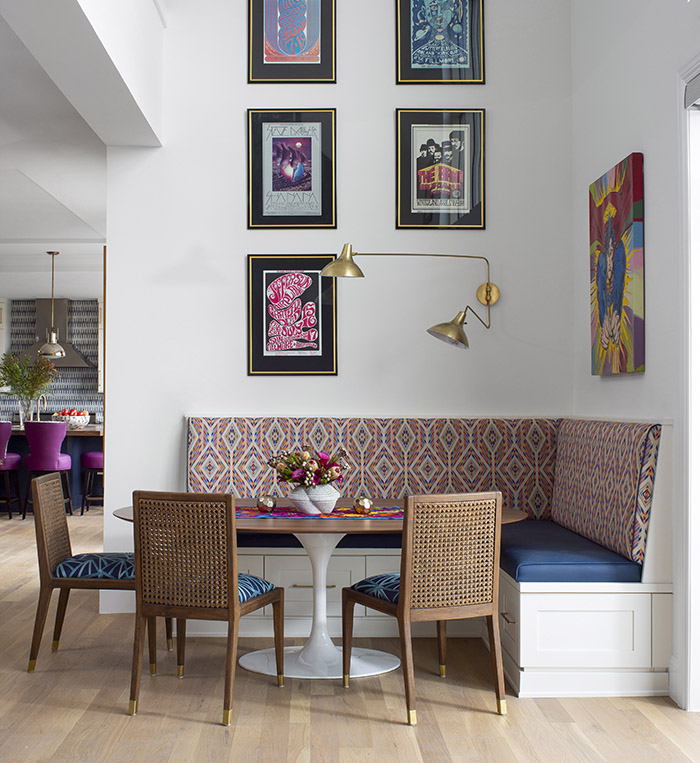 Do you often have to turn to customizing furniture in order to achieve the design concept you have in mind?
Yes. Retail options are getting better, but in general we do custom furniture. Retail options tend to not have as many fabric/finish options to choose from, or they may have a hundred colors, but no patterns for example.