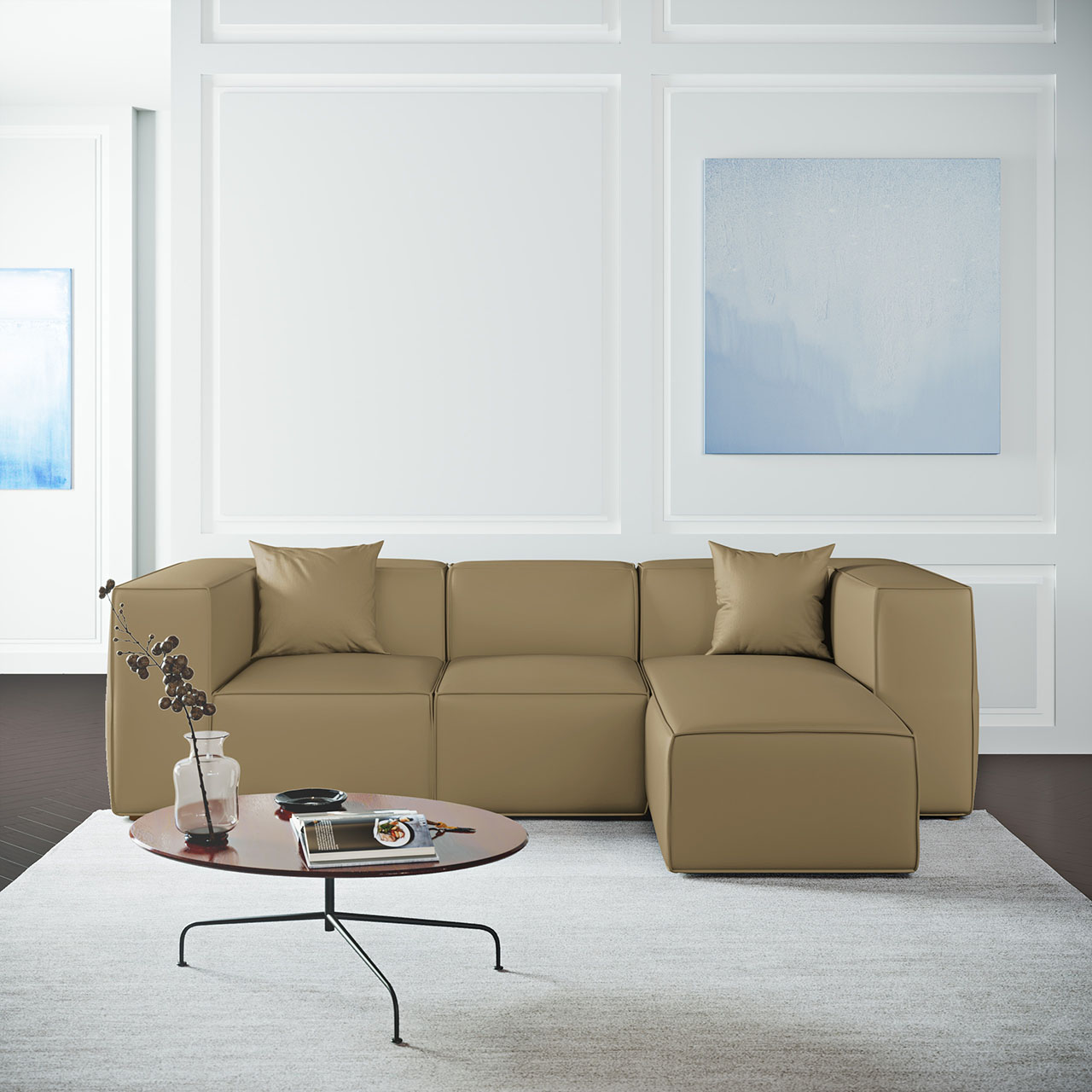 Whenever we work with interior designers, even self-proclaimed interior designers, they have their design hat on, as they should, when making furniture selections. In their mind, a sectional allows for easy redecorating and re-upholstering, especially if the homeowner takes a liking to HGTV and wants to redecorate frequently. If this sounds like you, it's important to take into consideration the different types and styles of sectionals as some are specifically designed to fit into widely varying spaces. Based on your desired look and use, Tandem Arbor has several sectional collections to choose from.
The Madison and Leroy collections are fluffy and comfortable; perfect for families and those who want their space to feel comfy cozy. The Varick collection provides a sleek look that bodes well for modern settings. Should we go on? We are only scratching the surface here - there are a number of other collections available to you from Tandem Arbor such as Mulberry, Crosby, and Ludlow. According to the structure of your room and the furnishings you have, with Tandem Arbor you can choose the type of sectional most appropriate for you then customize it to your exact needs.
Another consideration when it comes to interior design is the placement of the sectional in the room. Placement is everything and can truly make or break whether a piece is going to work. Corner sectionals tend to work well for almost all rooms as it can back nicely into a corner wall. They also provide a nice balance when you have guests gathered around for conversation. Chaise sectionals are smaller and great for a smaller room. If you choose right arm or left arm sectionals, you'll want to make sure you have the space along the length of the sofa to accommodate the piece. The U-Shape sectional is lovely and spacious and solves all your seating problems, but it also takes up a decent amount of space.